6 best tips to consider while planning your nursing business marketing strategies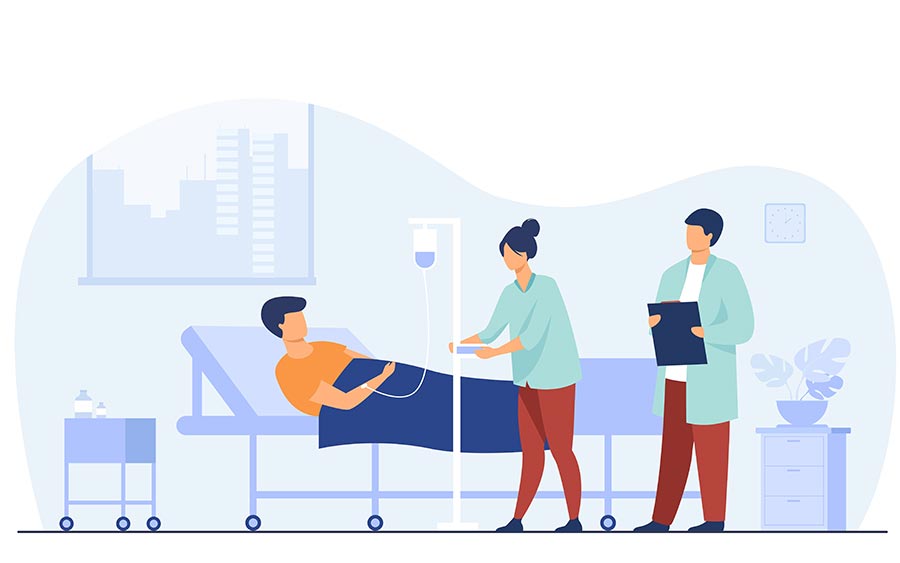 The health care industry is consistently swapping new trends hence it is not easy to adapt or evolve with new marketing strategies. Health care professionals have to follow some regulations and restrictions on what to say and what to avoid. Well, the reality is different as the internet is one of the biggest hurdles for health care organizations. Patients get all the information here and don't want to visit their nearest health care facility. In such cases, Nursing Business marketing strategies become crucial to target the local patients.
You can find some of the leading health care organizations using the search engine effectively to drive- invaluable patients in their region. There was a time when a nursing website used to be a privilege and extra option for patients and today it is the basic need of all health care organizations. We will be discussing some of the 6 best tips which every nursing or health care industry can use to bring in patients.
The basic planning structure for nursing business marketing
All the doctors often tell their patients that it is better to be safe than sorry and the same applies to Nursing Business marketing as it is better to start working on it now rather than finding empty clinics or hospitals. It is simple if you want to engage or increase the number of patients to the clinic you have to use marketing campaigns to promote your brand. If you are planning to run a health care online marketing campaign then you have to get ready to spend more than past. There is no doubt that you need to drive in help from digital marketing experts who can help you with much essential nursing SEO. 
Here are the 6 best tips you can consider while planning for your health care organization.
1. How about starting with PPC health care marketing with paid advertisements?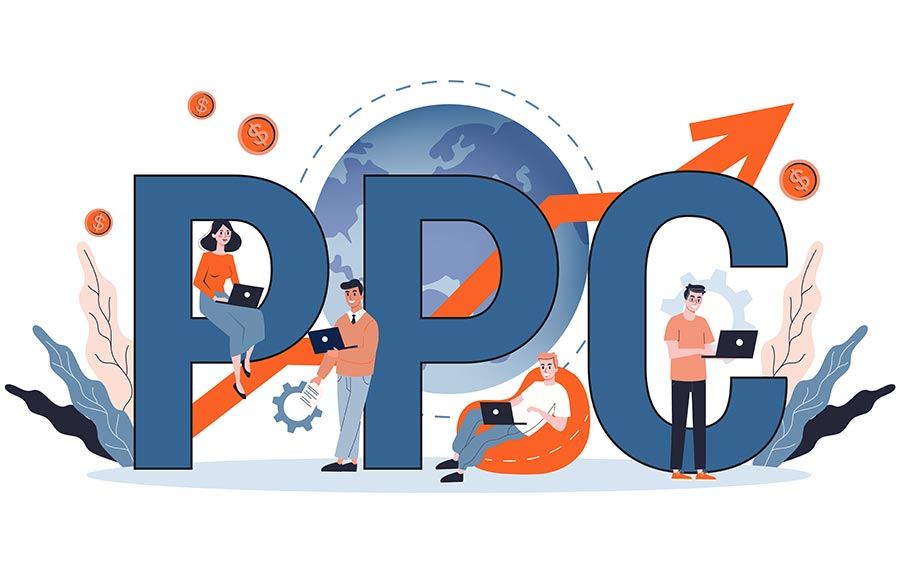 The first and foremost thing we all do when we need something is search on Google for information related to the concept or product. Often, we end up buying the product we need from an online shopping platform. The same goes for medical facilities as people use the same procedure to find the nearest health care or nursing. It can take time for SEO to prove results hence going with PPC health care advertisements is the best solution to drive patients to your healthcare facility.
According to recent research, most patients search for medical care facilities near their work, home, or current location during medical emergencies. Your digital marketing partner can use the PPC advertisements in the right way to ensure that you drive in local patients. One of the best benefits of PPC ads is they help organizations to drive in lead-generating strategies.
2. Why is Nursing SEO the best marketing strategy?
As mentioned above, Google is one of the best ways to drive valuable patients to a healthcare facility. PPC or pay-per-click advertisement module is not the only way to drive the audience to your nursing website. You can use the mighty power of Nursing SEO or search engine optimization which will help your website to outperform potential competitors.
Search engine optimization can drive your nursing website to the first page of Google's search engine and it is the best strategy if you are planning for the long run. Healthcare SEO is not a single strategy but it is a team of the best strategies that will improve the ranking of your website. If you want to earn natural patients then you have to work consistently on best SEO practices. You can combine with a digital marketing team who can help you in adopting the best search engine optimization strategies. You might have to go for a nursing website redesign to make it SEO friendly hence it is recommended to partner with an experienced healthcare digital marketing company for better results.
3. Social media is a treasure for healthcare patients
If you think social media is only for brands to sell their products to a large number of consumers then you are absolutely wrong. Social media is a powerful tool for promotion and it doesn't matter what you sell here what matters is how you sell your product on social media. You have to consistently be active on social media to ensure that you retain your audience. You can go check out your local competitors they must be active on social media handles on various platforms like Instagram, Facebook, and Twitter.
You can post a blog or interesting post related to the healthcare industry which will drive in the audience and if someone likes it they will repost it and the chain of posts will keep ongoing. To start with, you have to open a compelling social media page on diverse social media platforms that will represent your brand. You can add images, blogs, and videos to bring in the interest of the audience. Your profile and the reviews from your existing customers will define your success through social media marketing.
Apart from driving in new patients, social media is also the only way to retain your patients. You need something to engage with your current patients and posting interesting and creative content on social media will ensure that your patients revisit your facility.
4. How e-mail marketing can engage patients in healthcare facilities?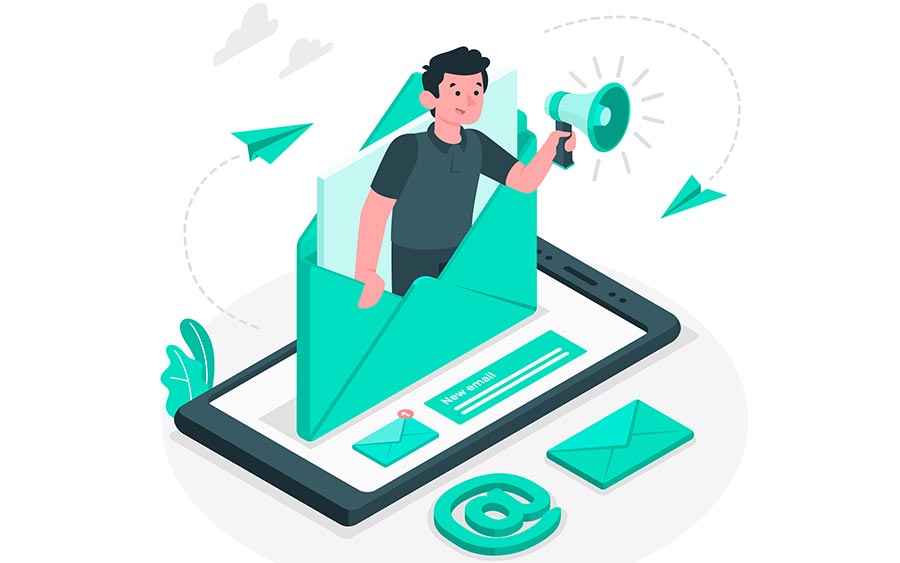 If we are speaking about the audience or patient engagement e-mail marketing strategy is the best way to retain your subscribers. You can consistently stay in touch with professional e-mails as they would love to communicate with you related to any query. Giving them a quick response or making them fill out a short form about health will ensure that your brand's name comes first in their mind when someone asks them about the nearest healthcare facility. E-mail marketing will also help you develop a reliable relationship with your patients. You can also send those newsletters regarding discounts on health checkups or how they can stay fit without disturbing their busy routine.
To be honest, e-mail marketing is the leading ROI generator for the past few years and it is also budget-friendly. E-mail marketing is a boon to healthcare industries as they can segregate and send target messages to patients. They will also add to customer service and will lead to a positive impact on the patient's end.
5. The need of creating an innovative content marketing strategy?
There is no doubt that the medical industry is one of the most complicated industries on earth. Patients either search for the nearest or best healthcare facility or look for some sophisticated medical terms and explanations. Moreover, most of the patients or surfers are confused and need someone to guide them to the right solution. Content marketing now comes into the role and along with search engine optimization, it can do wonders. It is also one of the best techniques to use if you want your website on the first page of the Google search engine.
You need to regularly upload blog posts related to your field or you have to understand the search patterns like what patients are searching related to your service. You can use tailored keywords and include them in your content to grab the interest of patients. The content of your website is directly proportional to the growth of your website. In short, websites producing high-quality content will find them at the top ranking when compared to websites using poor-quality content.
How to promote your brand using a content marketing strategy?
Apart from driving in random clients from the internet content marketing is also one of the best ways to promote your healthcare facility or business. The content on your website is an example of your professionalism and you can use it in a smart way to tell about your brand to your visitors. You can also use content marketing to define yourself as the leader in the industry. If you can make people understand what they are looking for you will often find them ending up with a scheduled appointment.
6. Building a responsive website
All your marketing efforts would start and end with your website hence there is no doubt that you need to have the best responsive website. A responsive website adjusts itself according to the screen to provide a high-quality experience to the users. You have to engage patients from both desktop and mobile users hence you must provide the best user experiences. Apart from SEO and marketing, you have to also provide a premium quality user experience to boost your brand visibility on Google.
On the other hand, you have to also focus on the page loading speed of your website to ensure that you don't lose a potential client because of poor loading speed. According to recent research, users tend to move on to a different website if the website doesn't load within 5 seconds. You can use specialized tools to check the speed of your website as it will ultimately decide the result of your Nursing Business marketing campaign.
Are you still worried about your website? Get in touch with the best Nursing Business digital marketing expert that can help you in achieving your goals.