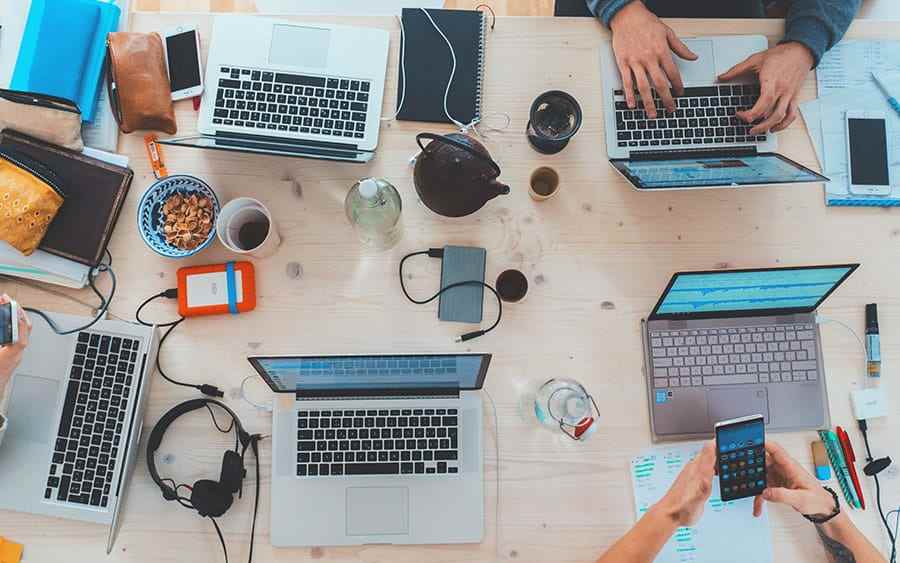 Website design is an art. Any art is alive as long as it undergoes a change from time to time. Change for the better happens when new trends take place of the old ones. Website design has become more interesting and aesthetic with the use of new trends as discussed below.
No larger header background image
Large header background image had been a popular trend until the end of 2014. It is the very first thing to fall into the notice of visitors when they land on websites. Most of the large header background images feature text on top. It had become so common that its opposite is trending in 2015. Websites still keep up with larger headers but without background images. Since Google added performance and speed of a website to its list of ranking factors, large header background image has taken a backseat this year. Large headers with large typography are in fashion these days.
No non-essential design elements
Simplicity is the soul of website design in 2015. Nowadays, designers keep websites as simple as possible by removing all non-essential design elements. Removal of the large header background image is one of the recent efforts to simplify website interfaces. Websites with design as much as required on the interface stand out among the websites with heavy layouts full of colors. Minimalistic website design needs a more professional touch that only industry-experienced designers can give.
Fix width with centered content
Website design with fix width has made a comeback this year. In the last few years, most websites used to have stretchable width so visuals could be seen along the width of browsers. Before the popularity of this design rose to a new high, fix width became a preference for centered content in the viewport. Content in the center of viewports enjoys all the attention that it deserves.
Professional photography over stock imagery
Stock imagery has ruled the roost for a long time. These days, most websites prefer high-quality photography to stock imagery. Three or four websites may have the same stock imagery in common, but professional photography lends a unique look and feel to websites. It easily suits the websites with a custom interface. High-quality pictures of models on-ramp in a fashion show will add a personal touch to fashion websites, blogs, and digital magazines. Websites with unique photographs in the header or background are sure to stand out.
Responsive design with hidden menu
Responsive web design has been trending since the beginning of 2014. Before it became popular, websites used to be designed with lots of emphasis on the look and feel to make them look great on desktop screens. Now the emphasis is put on the uniformity of the look and feel of websites across different devices. Vertical menu on the left or right side is part of the responsive design that many websites are opting for. It works like a fly-out or slide-out menu. Hidden menu is also unique to responsive website design. Only the icons of main categories are visible on the main menu bar, and the other categories are put in the hidden menu whose icon is visible on the extreme left or right side.
HOW CAN I ASSIST YOU?
All you have to do is just fill in the form below and I will get in touch soon. Or, you can dial 916-358-6449 (if you are based in the United States or Canada) Call me @ 9836362063 (if you are based in India). For other locations, you can WhatsApp/Line/Viber @ +91 9836362063