Home Care SEO – 7 ways to grow your home care business in 2021
Have you ever tried Google and searched for "home care agency near me" or any other related service? You must have witnessed top home care websites of agencies or businesses near you in featured ads or in the large map showing directions. You must be wondering that it would be great if your agency could rank with the well-known agencies. What you can do with your home care websites to improve the ranks in SERPs? The best thing you can do is improvise your home care website with SEO or search engine optimization which is a very very powerful marketing tool. Moreover, home care SEO is not as simple as it looks and it is a collection of best strategies that can optimize your website to rank on the first page of Google's SERPs or search engine result pages.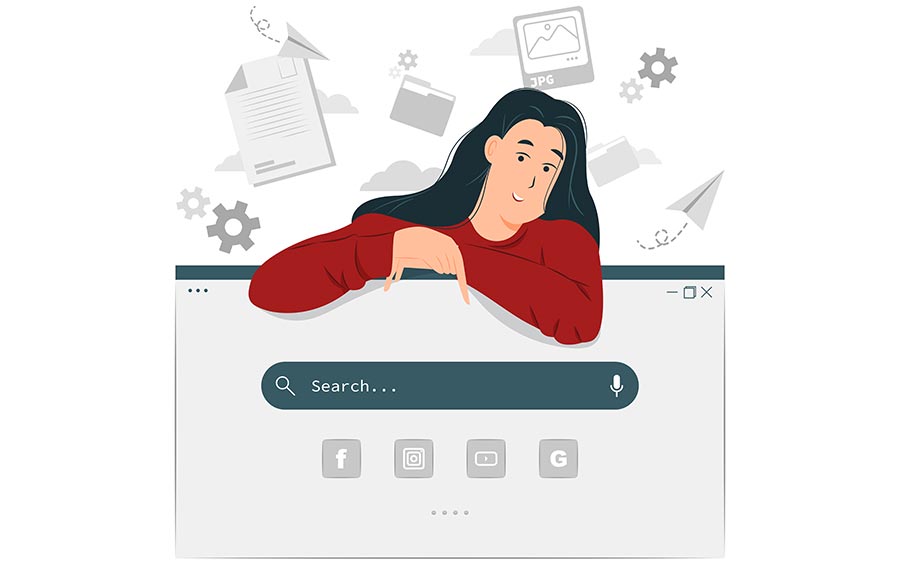 What is on-page and off-page SEO?
On-page and Off-page SEO aren't tough terms to describe and you can decode them with the names themselves. On-page search engine optimization is a term often described to the internet marketing efforts you do with your website designs and diverse other pages of your website. On the other hand off-page, SEO is the digital marketing efforts you take off from your website like attaching back-links and promoting your website on various social media platforms to increase visitors.

Why home care marketing is difficult when compared to other fields?
There is no doubt that running a home care agency or business is tough because of the complex nature of business and heavy competition. The success or failure of the business depends heavily on marketing efforts. Marketing for a home care agency is difficult because of the excessive completion in the field. The only thing which promotes a home care agency is client satisfaction. Moreover, the home care owners don't have enough time to spend on strategizing marketing plans as they spend most of their time taking care of their client's needs which is their prime focal point.
If you are planning for a home care website redesign then here are the top 7 marketing strategies you can use for your business.
1. Rely on social media for promotion
Well, a lot of home care agencies think that elderly people or people above 45+ don't showcase interest in social media as they are quite busy with their work and all. According to recent research from Facebook, most of its users belong to 45+ which is enough to describe social media as not for the millennial generation as elder populations are making the best out of it.
Social media is quite similar to Treasure as you get a lot of audiences here for free. We also recommend all home care websites not limit to a single social media platform like Facebook but use the resources like Linked In, Twitter, Instagram, Whatsapp, Pinterest, and Google +. With a lot of social media platforms in hand, you can easily promote your business among various networks. Moreover, you also use mass-publication software like Buffer and Hoot Suite which can schedule or automatically publish your post. You can save a lot of time and use multiple resources by integrating social media into your search engine optimization strategy.
2. Why and how to create a Google my business page?
The first and foremost step to start here is you can Google "home care agency" and you will find business listings near your location. If you don't find your business in the Google business listings then this is the right time to create you're my business page and claim the spot as early as possible. The best way to claim a spot for your business is by creating your business page on "Google My Business Page"
You can either search for the name of your business on the list and there is nothing to worry about if your business name is already included in the list. If you don't find your home care agency in the list then you can click on the manage this page option at the right bottom of the screen. Google will later ask to verify whether it's you use your e-mail or phone number for the verification process. It will later ask you several questions to validate your business on its business listings.
You have to also first set up your business on Google maps as Google will ask for the location while setting up your business in the listing. What's more interesting is you can do all this for free which is a great way to claim your spot among the well-known agencies.
3. Quality content with consistency is the key
If you want your website to rank on the top instantly then you can bid for Google Ads for a temporary promotion and branding for a day or two. What about longevity? Do you have any plans for the future as you are not going to shut your business down after one or two days? for longevity, the content on your Home care agency website is essential for your home care marketing.
Adding quality content to the home care website will improve your chances to retain your clients and attract new clients for your business. Moreover, Google's algorithm doesn't rank websites on their first page if they don't have quality content for the audience. Google's algorithm has also undergone several updates and now it ranks websites on top which have quality content and not the ones which have only keywords.
Search Engine Optimization experts also recommend businesses use a variety of content like videos, blogs, press releases, slide shows, and various landing pages to improve ranks. It is equally essential to publish your content with consistency alongside meta description which will impact the SEO and rankings of your website. You can also publish various content on different social media platforms to attract clients and businesses.
4. Optimizing content with the best keywords
Did you know: If you use Google then you use powerful keywords every day when you search for your topics of interest?
Let us take a small example, if you just search HomeCare SEO You will find the top digital marketing agencies near you. In a similar way, you will get options like, "Home care SEO companies near me" or Top home care SEO marketing companies near me". All these are powerful keywords that you can use in your content to improve the ranks of your website.
There is no expert opinion required here as you exactly know what customers near your region are looking for on Google. You can use tools like Google keyword planner, or Keyword io to find the right keywords for your content. You can find the best keywords by using your home care experience and it is recommended to target the long-phrase keywords. Moreover, the keywords on your website will make it easy for visitors to find the right content or your service they are surfing on the internet.
5. Plan a budget for digital marketing
Well, you must have a rough sketch or scale of the idea in your mind on how much you are ready to spend on online marketing strategies. Moreover, you should not consider this as an expense but consider it as an investment to drive customers and sales. You can spend some time with your accountants and find the right budget which you can spend for your digital marketing strategies and SEO.
If you cannot afford large and expensive modes of advertising you can plan for PPC or pay-per-click advertising where you have to only pay the ad publisher for clicks.
6. Focus on retaining your customers
Apart from SEO and content marketing, you have to focus on creating a successful client relationship. One thing you have to ensure is that all your digital marketing efforts contribute to creating and value-worthy client relationship. You have to use exciting deals and discounts to retain your old clients through e-mail marketing campaigns.
One of the best ways to retain your customers is by being active on social media and by taking invaluable customer feedback for your website. Most of the random visitors on your website would check for positive reviews hence you have to keenly focus on client management relationships.
7. Drive-in insights and don't just sell your products
Well, there are a lot of business events that offer local businesses a chance to express their business and services among people who belong to the same community. You can use this chance in the right way where you can engage people within your service through valuable statistics and leads and not just by selling your services.
Moreover, you can also take help from a professional digital marketing company if you feel that you don't have enough time to manage all the activities. A professional digital marketing team has an experienced team of individuals who focus on SEO and various other strategies. They can understand your business and can help you in achieving success by showing you the right path. The only thing you have to do is hire the best folks for the job and give them some time to prove results.