5 dental website marketing ideas to grow your business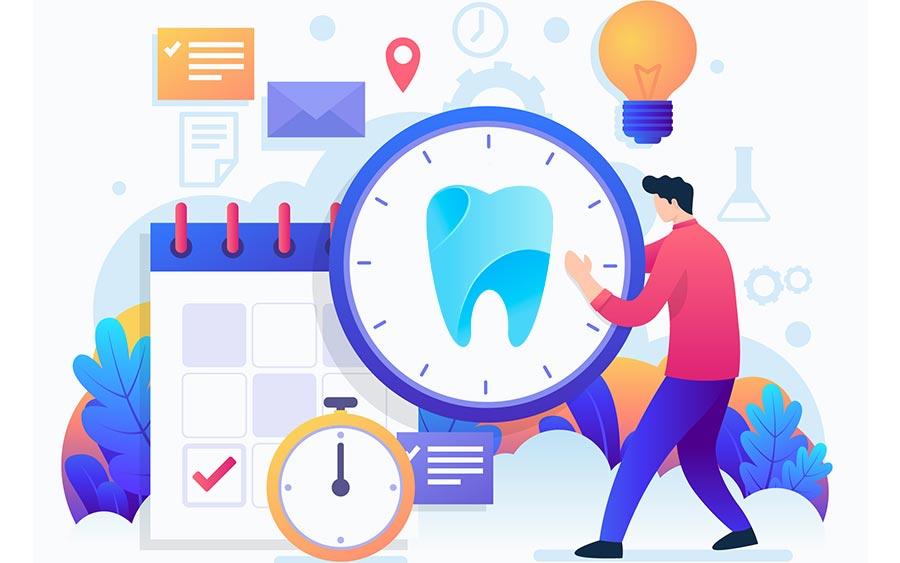 Marketing is an essential key for the effective long-run of a business. It doesn't matter whether you hold a dental clinic or a top-notch restaurant you need improvised offline and online digital marketing strategies for success. Moreover, dental website marketing is growing rapidly and it is also one of the fastest increasing businesses in the US outperforming the likes of other health care and social assistance sectors as well.
According to a recent research report, a dental business must attract 15-25 new patients every month to increase revenue. In order to attract new patients, dental website marketing has to provide room for diverse digital marketing strategies.
We will be discussing the five best dental website marketing ideas which can help all the dental clinics to boost their business and to increase revenue.
Why is digital marketing essential for dental clinics in 2021?
According to recent research, the ratio of dentists to the population in the US is 61 dentists per one million. The competition seems to increase at an exponential rate as the numbers of a dentist are going to increase in the United States. Not only the US but also the entire world will witness the rise of dental clinics in the near future as it is one of the favourite subjects for most medical aspirants. One can see the rise of dental clinics in most of the commercial regions in a city across the globe. On the other hand, we cannot expect the number of patients to grow as dental clinics are growing in cities. With the same or slightly increased number of patients and increased competition, digital marketing becomes a vital path for the success of a dental clinic. Here are some of the notable advantages of digital marketing for dental websites.
Competing with reputable brands is never easy with digital marketing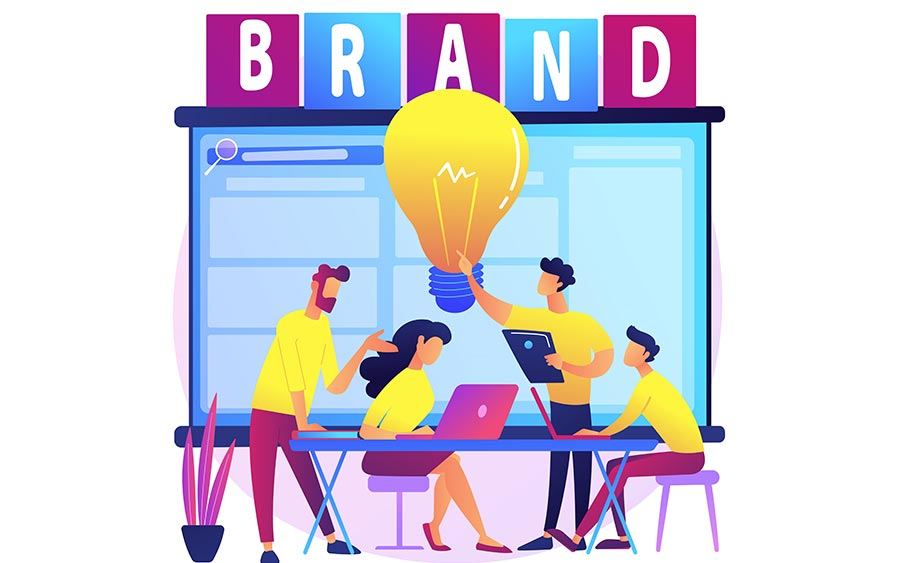 One of the foremost advantages of dental digital marketing is they make small local businesses look like reputable top-notch brands on the internet. There is no doubt that it is one of the best benefits for all dental clinics. You might have also witnessed the fact that the big brand dental clinics spend so much on marketing and charge so much from their patients. Moreover, reputable brands also keep on changing their dentist and all such activities result in bad service despite being heavily priced.
If digital marketing can help big brands to increase patients then even your small local dental clinic can earn more revenue by utilizing it in the right way. There is no doubt that most patients would be fascinated with the marketing efforts of the big brands due to their reputation in the market. Small dental clinics can use the same efforts in an innovative way.
We will be providing the top five digital marketing ideas for dental clinics in this article as you can learn how to attract new patients which will surely impact your business growth.
Before we can start on the countdown let us first understand how much the dental industry is spending on marketing strategies. It will help all dental clinics to plan their budget for digital marketing.
What is an ideal dental website marketing budget?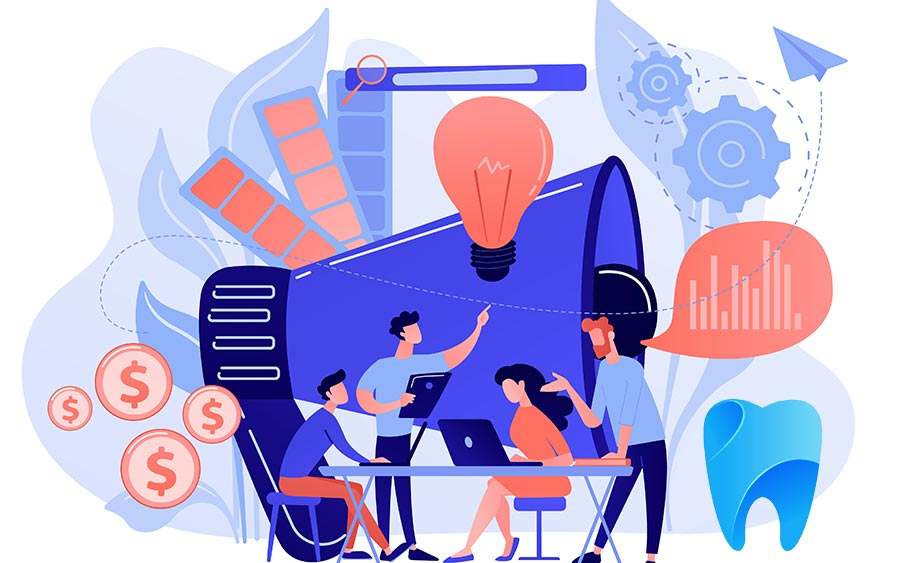 We can often find most dental clinics confused about how much they must spend on their digital marketing. If the same case lies with your clinic then we are going to end all your problems here. Undoubtedly, every clinic has its own financial situation therefore their spending can vary but it is necessary to understand the uniform pattern to plot your budget. You don't want to spend your entire budget on dental web design so it is essential to use your budget wisely.
Here are the complete statistics which will help you in planning the right budget for your digital marketing campaign.
According to a recent report, all dental clinics with improper dental practices have to lose 20% of patients every year. In order to compensate for the loss dental clinics must have to attract 30-45 new patients every month to continue a profitable run. The research also showcased that the price of attracting a new patient is around 200-300 US dollars and a typical patient will spend around 800-1000 US dollars in the first year. The lifetime value of one customer is also around 7000-10000 US dollars.
The majority of dental clinics love to spend around 1000 US dollars a month to attract new patients. Moreover, the amount of spending also depends on the yearly income of dental clinics. The clinics which earn more will likely spend more compared to the ones having a tough financial ruin.
How to plan an effective dental website marketing budget?
You have to determine the marketing budget of your brand based on various factors like competition, growth, sales, and budget. Digital marketing is an essential part of any business and the same goes with dental clinics to attract new clients for positive reinforcement of sales. If you can spend some time with your accountant to understand the numbers you can easily generate the budget for your marketing expenses. Now, let us move on to the top five digital marketing strategies for the dental business.
Top five digital marketing strategies
1. Why is local SEO essential for dental clinics?
Generally, businesses like dental clinics need to attract local clients which is one of the best ways to promote their brand around the region. In such cases, local SEO plays an essential role for all the local dental clinics. In short, local search engine optimization ensures that your business ranks at the top when someone on the internet search keywords like, "dental clinics near me" or "dentist near me".
According to a recent report, most of the people who search for a local dentist end up visiting any of the top three ranked clinics. It is clearly evident that businesses using local SEO find themselves on a profitable run. You need to approach the best dental SEO services to ensure that your dental clinic website ranks along with the top dental clinics locally. In short, improvising your website with local SEO will help you in increasing the number of patients which will automatically bring you revenue.
2. Creating a high-quality responsive website
Your dental website is like your online dental reception and it will remain active for 24 x 7. It is also the only thing that will differentiate your brand from other local dental clinics. There is no doubt that any patient searching for dental clinics would prefer one which is highly rated and which is in close proximity. It is not the case every time as some people might showcase interest in visiting a dental clinic that is of higher value.
A dental website can help you in creating a brand value and you must be well-aware of the fact that patients love to spend on recognized brands rather than local businesses. A professional and engaging business website is what you will need to increase your clients.
3. Social media marketing for dental clinics
Recent research states that an average adult spends 40 minutes a day on YouTube and 30 minutes on Instagram and Facebook. It is rare to find an adult without a social media account and it will be a haunting experience if you find someone without a social media account.
As mentioned above, a dental clinic needs patients to improve their business and you can find your potential patients on social media scrolling their favorite feeds. The digital marketing experts also convey that social media marketing can boost your normal income by 10 times which is an impressive growth rate. Social media can help you in generating the right leads and targeting the right consumers which is pretty much essential for your dental clinic.
4. Starting a dental blog
You will need something to attract smart-social media users and blogs and videos are the best form of content you can use to attract patients. Partner with the best digital marketing company in your region that can consistently upload some of the best dental blogs which can attract patients for your brand. Patients keep on searching anything on Google from what toothbrush they must use to how many times they must brush their teeth a day. Indeed, uploading smart blogs can help you in increasing your audience on your website.
5. How PPC or online advertisements can impact your business?
Let us assume your social media page and website as a car. If you own a car you must be spending on fuel, aren't you? PPC or pay-per-click advertising is quite similar to the fuel which will run your website. Cheap online advertisements are one of the reliable ways of boosting the audience of your dental website. You can either rely on digital marketing companies who can help you in setting up your PPC bids on advertisements. You can also run your ad campaigns but you will need to start with a small budget to understand the complexity of the online advertisements.
It is essential to be patient and to thrive on practice and to strategically plan your progress. You need to provide room for creative marketing strategies and focus on SEO and PPC to generate ROI. If you invest your budget in the right way you will see positive results in your marketing investments. If you need any technical assistance with your dental website marketing efforts, feel free to call for a free consultation and an absolutely free website review. I am committed to providing you with exemplary customer service and, proactive tech support which can save you time now and money later.