7 things to consider for a business website redesign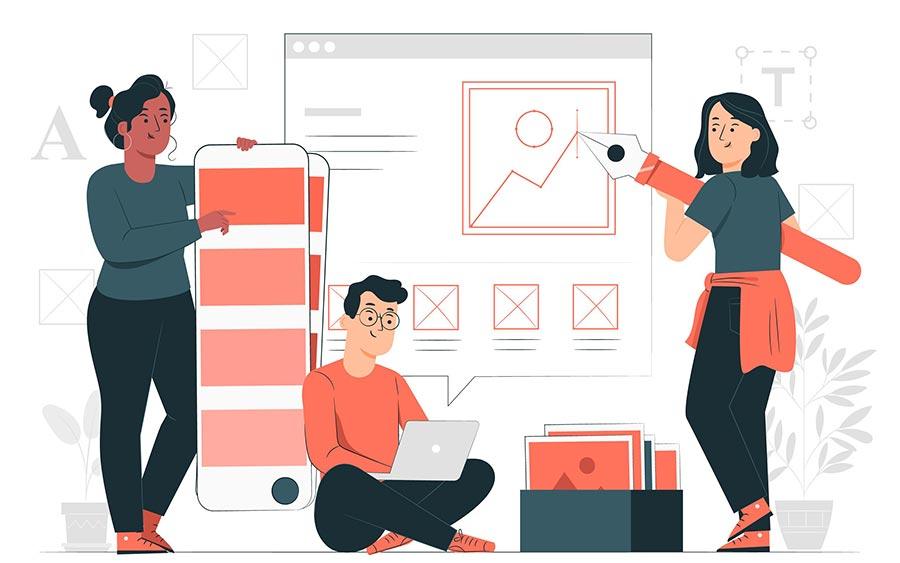 Business website redesign – You might not be aware of the fact that poor website designing can lead to adverse effects on sales and conversions of a business. Moreover, an attractive business website will earn more audience engagement and sales when compared to an ordinary website with poor designs. Irrespective of the size of your business, it is crucial for all brands to have a dynamic approach towards business website redesign. 
The business website redesign will also help your brand find out what isn't working, diagnose current errors, and prepare solutions is the best way to create a user-friendly website, focus on your aim, formulate new achievements and goals for the business. A business website redesign is a great opportunity for all brands to boost their online sales and convert random visitors into regular buyers.
Your website design must be a reason to invite people to your business, and it should not deprive people of visiting your brand's online presence.
Here are some of the best techniques that all the business can use to increase their ROI (returns on investment) through strategic web-designing.
What is the need for a business website redesign? How do you know your website needs a redesign?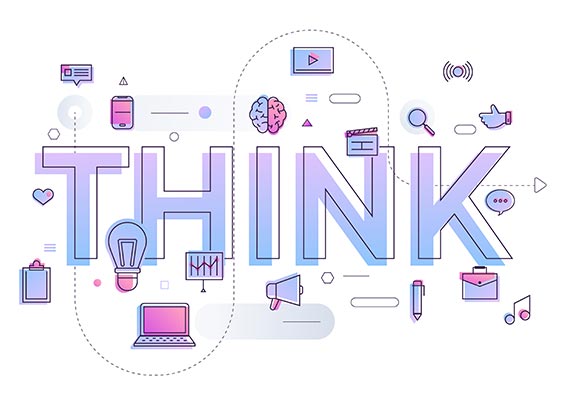 Your business website needs an urgent redesign if you feel that the designs of the website are outdated or you can witness a gradual decrease in your online sales and conversions, and you are receiving a lot of complaints from the users regarding the complicated user interface or website design flaws.
A website design is as essential as any other digital marketing strategy; therefore, brands have to pay additional interest while planning or re-building the website for their business. There is a lot you need to consider while redesigning your business website, from layouts to fonts and from bar designs to shopping karts. Let us move on to 7 things every brand have to consider while building a new business website.
1. Analyzing the old website for updates
The first and foremost step to consider while redesigning your business website is to analyze the current website designs and to find out what's working and what is not working. Although you will have a rough idea about certain problems related to the website redesign, a detailed analysis will also bring some errors related to your website. Let us take an example where the abandoned shopping carts on your e-commerce website or you can check out the process of the follow-through.
You can also use Google Analytics to study diverse patterns and find out the best solutions to improve the website's bounce rate, or you can fetch the details of a specific web page receiving the best bounce rate. You can also use applications like heat maps or scroll apps to fetch access to problems encountered by your website's regular visitors, like small signup forms and user interface problems.
One can also use recordings for detailed insights about your brand and know about your website's visitor activities. Recordings will help you by providing accurate details about the visitors, like what they are clicking, where they scroll, and in what way they interact with your website.
2. Identify and focus on priorities for the business website redesign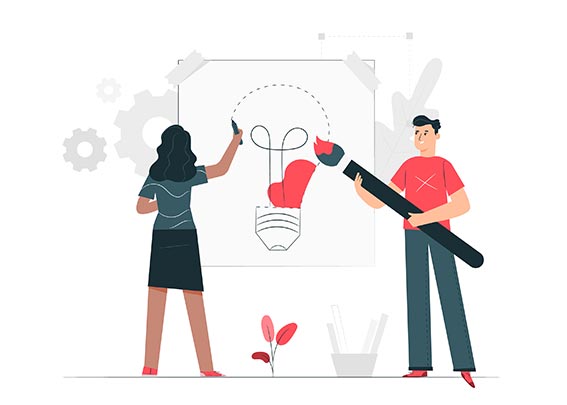 You have to also ensure that the website redesign should also not change your website's entire look. The ultimate goal of the redesign is to simplify the visitors' complications and complicate what is simplified. The business website redesign must empower and enhance your website to flow without flaws, especially when the concern is about sales and conversion rate optimization.
You have to assess your brand's priorities and find out the metrics where you have to pay more focus while redesigning your business website. Maybe you are on the hunt for collecting additional e-mail addresses for your marketing campaign, or you might be on the hunt for promoting and selling a flagship product on your website.
Knowing your goals is the only way to bring fruitful results to the business website from a redesign. For example, if you want to increase e-mail conversions, then you can test and update the e-mail sign-up forms to generate leads into your brand's marketing insights.
3. The need for defining and updating the target audience for your business website
The target audience of your website keeps changing or evolving over time. As your website will adapt to new products or services in the pretext of expanding in new markets, your website must also be updated with the latest messaging strategies that you will be sent to the people who will have their majority of interest in buying the product.
You can also create buyer personas for individual buyers of your brand or firmographics to gather information for B2B or business-to-business clients. By knowing how to retain your target audience, you will make smart decisions while redesigning your business website. Your website designs should also match the category of visitors. For instance, let us take most of the visitors to your brand from the
millennial generation. Your designs must be youth attractive with a colorful layout for efficient marketing toward middle-aged professionals.
4. Retain whatever is working great on the current website
There is no doubt that some or even a few of the major or minor elements from your current website must be doing great. Therefore, there is no need to replace them if retaining them can bring advantages to the website. The only thing you have to ensure is the aspects that are doing great on the current website must coordinate with the new updates and changes you will add to your current website.
Let us take your current logo as an example; if your current logo is elegant, then there is no need to change it as it can confuse the regular visitors of the website, which will negatively impact your results. The same goes for other considerations like font style, font size, photographs, and color combinations as well. You can take some time to decide what you will need for further adjustments.
5. Pen down the design updates for the business website redesign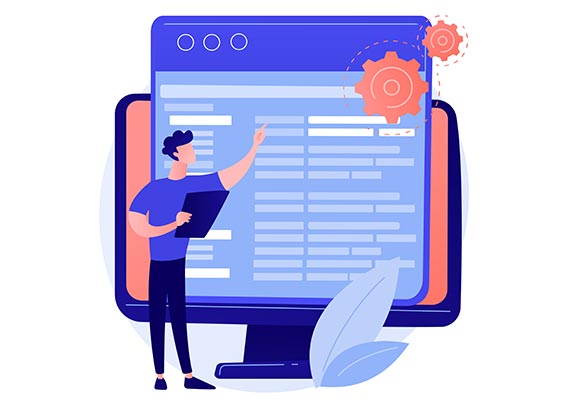 You can pen down all the design choices and updates you need while renovating your new business website. You can make a wish list of all the changes starting from color to layout and the addition of new tools and options for visitors. It is also vital to make a clear note of all the structural changes you will be making on your business website. We also recommend you remove the date and time from blog posts, which will shorten the URL and look a bit more professional. You can also add extra side bars and create new landing pages for the audience.
6. Create a new set of goals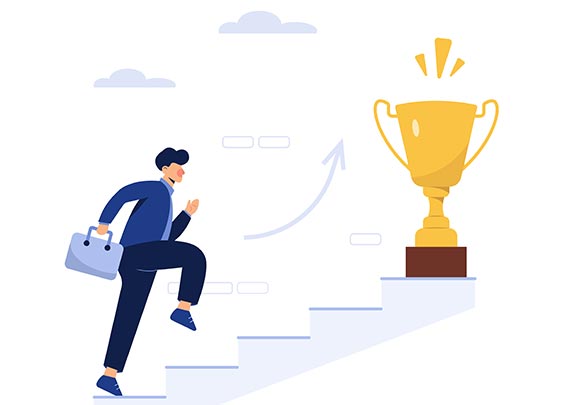 There is no doubt that every item which you will be listing down in your wish list will have a deep meaning behind its presence. You will always need a problem first to get the best solution while updating your website. Are the visitors of your website finding it difficult to search for the content they need, then you will need a sophisticated navigation bar that can easily guide all the visitors to their desired content.
There are chances that some of the items on your wish list may don't have any reason behind their presence. Put a question mark beside them so that you can use them for future variations. A lot of web-designing websites always force data-based changes to prevent the up-gradation of website designs frequently.
7. Personalize your business website and add strong visuals
There is nothing wrong if you want to show off the brand's personality. Well, it can communicate in a better way to the consumers and audience of the website, which is a great deal on offer. You can do whatever you want to make your website look like a great piece of work so that the audience can embrace it. Try to use different styles and colors of the fonts and add high-definition images. Always strain on quality content to increase sales and boost the audience to your web page.
Apart from personalization, it is also important to focus on strong visual elements that are great sources of audience engagement on a website. People love to read blogs that have attractive images and videos compared to websites that only have plain text. The increase of visual elements also increases when you have to build a website for middle-aged professionals.
Conclusion:
If your website redesign is done correctly, it can drive a lot of sales and audience to the website. There is no need to rush when the concern is about building the best business website. You can take your time to research to understand the successful competitors and how they attract consumers to their web pages. You have to select proper designs that will delight your audience and will convert them into regular consumers. Cover all the aspects from data to web traffic and from bounce rates to diverse other metrics while redesigning your business website. The ultimate goal of the website is to offer an easy user experience to the audience.