Auto Appraiser Web Designer

The latest digital marketing and website design trends that will carve the shape of the automotive industry:
Buying or selling used cars needs expert advice from an auto appraiser to ensure that sellers don't have to compromise with less while buyers don't have to pay more than the vehicle's ACV or Actual Cash Value. As every business is moving, the automobile appraisal industry is not an exception. Building a top-notch auto appraisal website from a trusted Auto Appraiser Web Designer can efficiently boost the number of clients, which can be a game-changing tactic to outperform your potential competitors.
Whether used or new, almost 60% of people love to research online before buying or selling cars. That's where the demand for a good-looking auto appraisal website increases. There are also various techniques and trends which businesses have to follow to create a professional-grade website. We have compiled some of the best trends and techniques to help all the auto appraisers out there.
12 trends to expect from a professional auto appraiser web designer: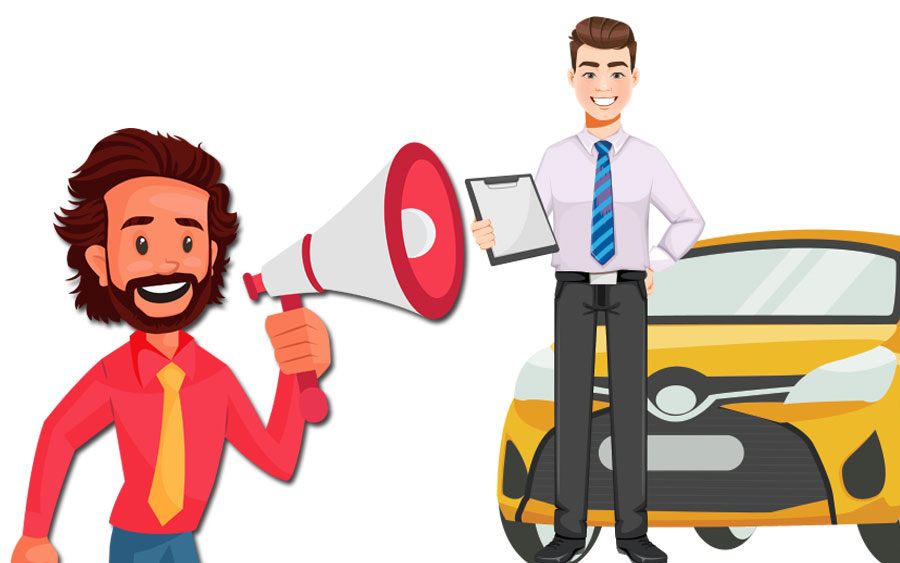 According to recent statistics, the automobile industry is blazing right now after a long drought of 2 years due to the COVID-19 pandemic. Every so often, automobile manufacturers like Tesla and Volkswagen launch a new model, which takes sales sky high.
Moreover, strict social distancing norms and personal health have changed various people's afraid of public transport. People who use public transport for travel have shifted to second-hand cars, significantly increasing work for auto appraisers.
However, auto appraiser web designer is trying their best to provide rapid developments and customization to websites.
#1. Easy navigation:
The way users swipe your auto appraisal website is quite paramount. All your customers must get what they are looking for on the Internet. Easy navigation plays a pivotal role in determining the success of a website, irrespective of the nature of the business.
The moment a customer or user reaches your website, they must land on their desired page in the very next instant. You will have to incorporate the best UI designs based on the users' search patterns to do so.
One can either add a list at the top of the navigation menu to get what they want. You can also go for traditional options like adding a search menu on the website where customers can write down what they are exactly surfing on the internet.
For example, you can include details like local car dealers, appraisal procedures, services, and pricing in the users.
#2. Mobile optimization is the key:
Mobile devices have changed the way car buyers used to research, shop, and locate dealers. According to a recent research report, over 50% of car users love to scroll different websites to compare prices, specifications and to read reviews on their smartphones.
Another survey showed that 72% of buyers using smartphones to buy and sell cars visit more than one dealership. Surprisingly, 3.5 billion USD were invested last year in mobile advertisements, and 50% of mobile advertisements investments are digital marketing. Recently, Google has also launched an innovative application that is dedicated to the automobile industry. Mobile ads boost conversions by 45%, which is quite higher than conventional marketing techniques.
#3. Business 2 business marketing:
B2B marketing helps your appraisal brand in connecting with all the car dealers and automakers out there. It is a game-changing marketing tactic in the automotive industry. Car dealerships and automakers can help appraisal companies establish profitable relationships with clients. Data-driven strategies and market dynamics are also evolving and bringing in new trends in B2B marketing.
#4. Improvising customer experience:
Price competition is no longer the best strategy in the automotive industry, and most companies focus on the long-term by improving customer relationships. A recent survey also highlighted that over 50% of vehicle buyers are even ready to pay the highest price if they have the best customer experience. Easy to purchase and improved experience has also boosted 25% sales of the automobile sector. 87% of car owners love to shop for a car from the same dealer due to customer satisfaction.
#5. Understanding buying process:
If you want to sell a service, you will have to understand the buyer's perspective. It takes around 6-12 weeks to buy or sell new cars. Firstly, all buyers frame a budget in their minds, and then they compare the selection with expert opinions and reviews. When concerned about automobile shopping, the entire shopping journey is complicated as they undergo various channels. It is vital to strictly follow a marketing campaign to attract customers at the right place.
#6. Adding video backgrounds:
Motion engages human eyes; therefore, various automobile appraisers love to play a video in the background without sound on their website. It adds quality and minimizes the stress of your website. Undoubtedly, video backgrounds might slightly slow down the loading speed of your website, yet it is quite effective in retaining consumers. Videos also improve conversions, and subscribers and also bring more views. It is also vital to ensure that you offer a video related to the automobile industry.
#7. Adding high-quality pictures:
Images play a crucial aspect in the website, especially in the automobile industry. The online sales of cars depend on the high-quality images of the vehicle described in videos and photos. You can either hire a professional cameraman or use a DSLR camera to take pictures of used cars. Take pictures of the interior, wheels, engine, and motor. You can also edit the pictures and improve graphic quality to attract buyers. One can also add tags & descriptions for search engine optimization.
#8 Personalizations:
The process of buying and selling cars is complex and brings two opposite decisions to complement each other. Tracking the path from inspiration to purchase is never an easy job. You will have to use the right data analysis tools to get clear knowledge about target consumers. Everything is possible with various data collection tools. At the same time, offering a customized shopping experience also increases the trust in the buyer's mind.
#9. Incorporation of AR and VR technologies:
The global market of AR and VR is now a 16 billion USD industry, and it is expected to hit 165 billion by 2023. Automobile dealers and appraisers are incorporating the application of AR and VR technologies in their digital marketing strategies. Using 3D models to describe a vehicle's specifications is one of the best ways to attract consumers' interest. On the other hand, AR or Augmented Reality will provide a realistic vehicle model on the road.
They are integrating augmented reality with social media, blogs, banner ads, and even websites. Most digital marketing companies have in-house technicians who help brands visualize real models with the best marketing strategies.
#10. VSO or Voice search optimization:
There are over 150 million voice search uses on the internet, and the numbers will grow exponentially in 2021. You're going to lose many clients if you don't incorporate voice search optimization, and you have to also compromise with decreased traffic.
Google also reduces the ratings of a website that doesn't avail voice search services to users. A low rating can reduce the ranking on SERPs (Search Engine Result Pages), affecting your customer base. At the same time, voice search is helping users in modifying their research in a traditional tone. One can easily find what they need with voice search and don't have to type.
To make the most of voice search optimization, you will have to use long-tail keywords and answer customer queries. You must match your long-tail keywords with speech patterns. For example, you can use keywords like auto appraiser web designer if you are a digital marketing company helping automobile appraisers manage digital queries.
#11. AI or Artificial Intelligence:
Artificial intelligence can enhance personalization and improve dealership sales. Both car buyers and sellers love to enjoy personalized experiences, and engagement is key to success in the digital age. Artificial intelligence also helps in creating good relationships with customers. It also helps in generating lead insights by offering customized data collection strategies to brands. Artificial intelligence can help collect and organize, which can help you plan your brand's future.
#12. Research for new ideas:
To be honest, life is boring without challenges, which applies to the automobile appraisal industry. Change is always essential, but it is equally difficult as it demands both time and money. If your dream is to build a creative automobile appraisal website, you will have to provide room to change. For example, you can add 3D models or short videos where the owners describe used cars in their own words.
Conclusion:
There you go; those were some of the best tips you can follow while creating an automobile appraiser website designer. You can also use famous auto companies like Chevrolet and Tesla using the tips mentioned above. Popular companies like Google also use the tips mentioned above to satisfy users' needs by creating a unique web interface.
Does your heart crave an amazingly designed auto-appraisal website? You will need to contact a professional auto appraiser web designer who is well-experienced in managing different appraisal websites with ease. In short, we can do that for you to get in touch with D.Banerjee. Give us a call at 1-916-358-6449 to speak with D. Banerjee so that he may assist you with any website-related questions you may have.