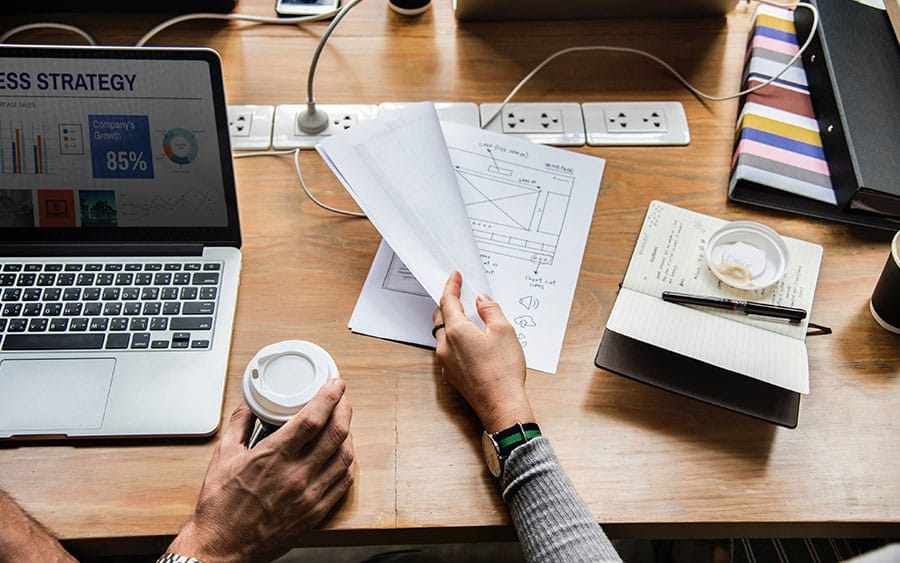 A website design strategy for any business begins with a layout. A website theme or layout is like foundation of a new building. The stronger is the foundation, the stronger is the building. Likewise, everything from look & feel to functioning of a business website depends on a layout. It gives a visual shape to your dream of robust web presence for your business. Business website layouts are carefully designed with keen attention to every minute detail.
Some important aspects should be taken care of before a layout is designed. Not any layout is suitable for any business. Evidently it varies from niche to niche. Neither are ecommerce website themes fitting for news websites nor are blog layouts suitable for professional websites. To say precisely, website theme design is a niche-specific activity whose course is defined by business types. If a wrong theme is designed and developed into a website, redesign is a must at a cost.
Rainbow is always beautiful, but website should not be as colorful as a rainbow. Different color palettes are used for business and non-business websites. Similarly, color scheme for professional websites is not as same as that for personal websites. And, there are different color sets for business websites and personal blogs. Needless to say about the significance of colors in defining the look and feel of websites! Colors may make or break the impression of a website. At the same time, use of white space in right proportion to a set of chosen colors is also undeniably important.
Time is another important factor that requires much deliberation about a web design strategy. Corporate websites and websites for professionals should be contemporary in every aspect. A website design strategy for businesses and professionals is deliberated with focus on the contemporary scenario of their respective industries or niches. Themes for fashion and art websites may not be contemporary. Themes for this group of websites can be picked from bygone decades and modified according to the taste of contemporary audience.
The latest design trends cannot be kept out of a website design strategy. Design trends are all the same for websites, irrespective of their types, niches and purposes. Website themes may not be contemporary. But, web design strategies should be executed in compliance with contemporary design trends. There is no room for compromise in this respect. If the latest design trends are not followed, websites may suffer a setback in competition.
Responsiveness of user interface should be emphasized in a web design strategy for any website, in present times. Responsive websites offer the best user experience irrespective of user devices. Websites with responsive themes return the same result on different devices with varying screen sizes. Without a responsive theme, a web design strategy may not perform as per expectations. There are other benefits of being responsive, for example, fast loading for websites.